Gavin Rees
Senior Advisor for Training and Innovation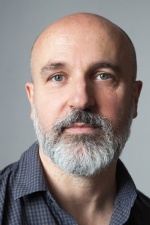 Gavin Rees is the Dart Center's 
Senior Advisor for Training and Innovation. For many years, Gavin was
the director of Dart Centre Europe. Responsible for implementing the Centre's work across Europe, Gavin ran workshops and discussion groups on trauma awareness, resilience and interviewing skills for working journalists and journalism students in a range of countries around the world.  
Prior to working at the Dart Centre, Gavin produced business and political news for US, British and Japanese news channels, and has worked on drama and documentary films for the BBC, Channel 4 and independent film companies. He was a leading producer on the BBC film 
Hiroshima
, which won an  International Emmy in 2006.
He is a visiting fellow in the Media School at Bournemouth University, a board member of the UK Psychological Trauma Society, and was a
 board member of the European Society for Traumatic Stress 
Studies for more than ten years. 
Recent Posts by Gavin Rees
Online abuse and harassment come in many forms, from borderline incivility all the way up to systematic attacks that are engineered to inflict real psychological harm. This guide offers some thoughts on managing their potential impact. 

The Dart community is mourning the loss of Alex Duval Smith, a Dart Center Ochberg Fellow, who died in Paris on Saturday of a sudden pulmonary infection.

This report is the first to map in detail the risks that traumatic stress and moral injury pose to those working in documentary and factual TV. In releasing it, the Dart Centre is calling for informed policies around the management of traumatic content, greater awareness of mental health, and more attention on ethical and emotional challenges of working with vulnerable contributors. 

A standard operating procedure (S.O.P.) is a device for building a systematic approach to a task. This guide goes through a series of structured steps for how to craft a personalised workflow for handling graphic content that depicts death, injury, and other violations.