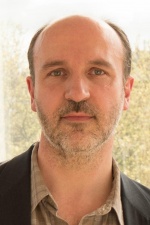 Gavin Rees is the director of Dart Centre Europe. Responsible for implementing the Centre's work across Europe, Gavin runs workshops and discussion groups on trauma awareness, resilience and interviewing skills for working journalists and journalism students in a range of countries around the world.  
Prior to working at the Dart Centre, Gavin produced business and political news for US, British and Japanese news channels, and has worked on drama and documentary films for the BBC, Channel 4 and independent film companies. He was a leading producer on the BBC film Hiroshima, which won an  International Emmy in 2006. He is a visiting fellow in the Media School at Bournemouth University, and is a board member of both the European Society of Traumatic Stress Studies and the UK Psychological Trauma Society. 
Recent Posts by Gavin Rees
A standard operating procedure (S.O.P.) is a device for building a systematic approach to a task. This guide goes through a series of structured steps for how to craft a personalised workflow for handling graphic content that depicts death, injury, and other violations. 

Founded twenty-five years ago this month, Disaster Action has helped to reshape how the British political and legal systems respond to the needs of victims and survivors of public tragedies. In this edited interview, Pam Dix and Anne Eyre discuss their experiences with such disasters as Hillsborough, Lockerbie and the 2004 Indian Ocean Tsunami, and its relevance for journalists covering the still unfolding aftermath of such events.

Dart Centre Europe Director Gavin Rees recently wrote for the BBC about the importance of taking account of trauma, not only for the well-being of journalists but the integrity of their work. The BBC hosted a day of workshops aimed at sharing expertise on working in hostiles environments, aimed particularly at freelancers.