Remembering Alex Duval Smith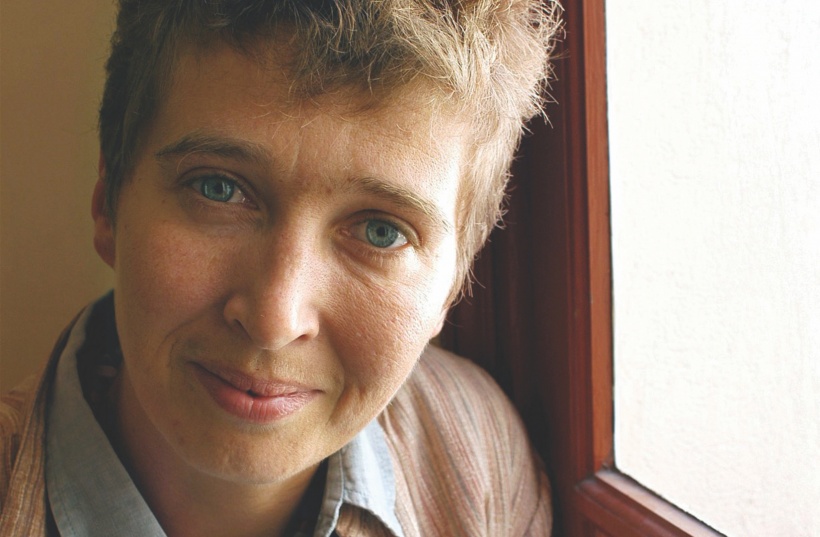 The Dart community is mourning the loss of Alex Duval Smith, a Dart Center Ochberg Fellow, who died in Paris on Saturday of a sudden pulmonary infection.
The news has come as a shock to her friends and colleagues. Alex, despite undergoing continuing treatment for cancer since August last year, had continued to play an active role as a mentor on the Dart Centre's Europe and Africa programmes. Just last week she was helping to plan an upcoming programme in Ivory Coast in West Africa, a part of the world that she deeply loved and had covered with dedication for more than two decades. 
Alex's personal commitment to her colleagues and the work of the Dart Centre was immense. An Ochberg Fellow in 2016, and then a Senior Fellow in 2017, Alex was unstinting in supporting her colleagues.
All those who had the good fortune to know Alex will remember her as a brave, insightful and exceptionally empathic reporter, and as a wonderful mentor who nurtured young journalists across the countries she reported from.
Her calm, unflappable demeanour lent itself to a career reporting across the African continent for the Guardian, Radio France Internationale and the BBC, with shorter stints in Poland and Washington DC. Her TV and radio reporting touched hundreds of thousands of lives. 
Her early years as a local reporter and sub-editor at the Guardian were combined with immersion into the cultural scene of 1980s London. Those influences later nourished her radio work, infusing it with a curiosity and playfulness that drew audiences in. 
Alex was strikingly modest, never grandstanding or drawing attention to achievements that others would have trumpeted from high places. It gave her a special kind of strength. She managed to combine forthrightness and a fierce determination to do what was right with a persona that was gentle and steadfast in its warmth. 
 
Below is the letter that Alex sent to the Dart Centre with her application to join the Ochberg Fellowship. It illustrates something that she would never have drawn attention to publicly: the courage that she showed in both her reporting, and later on in her approach to illness.

Letter of Motivation for the Ochberg Fellowship, 5 October 2015 
Motivation: I want to think, share, listen and learn alongside other journalists who care about the effect we have on the people whose stories we tell. 
In my 20 years as a foreign correspondent I have often found myself in conversations with other war correspondents. These conversations – usually in bars after a long day of reporting – are useful forums for sharing experiences and feelings that people back home can't possibly take on board. But we are so busy letting off steam that we never responsibly scrutinise the impact of our journalism on the people we interview. 
In almost all my meetings with people in Mali who have been exposed to psychological or physical violence, or simply to high levels of fear, I have been the first outsider they have spoken to. I have found this responsibility difficult to bear. Schoolgirl Aminata Dicko is one such person. Another is 16- year-old Fatoumata Traoré whom I met in Mopti. She lives on a rubbish dump with the three-month-old son she gave birth to after being locked in a house with rebels and repeatedly raped for five days. 
I have witnessed extreme violence. In Eritrea I walked in the trenches among the bodies of dead soldiers killed in the war with Ethiopia. During the war in Sierra Leone, while I was interviewing an eyewitness standing three feet from me, he received a lethal bullet in his chest. In Freetown I assisted people who were walking aimlessly in the street, having had their hands or arms amputated by rebels moments before. I saw morgue shelves on which human bodies had been packed like sardines. 
On three (of several more) successive assignments to Sierra Leone I experienced the loss of five colleagues who, like me, had gone out reporting for the day. In the Democratic Republic of Congo and Lesotho I escaped being lynched by mobs. I was banned in Zimbabwe. Recently, I received a very direct death threat in Mali. 
But none of this was as hard as the powerlessness I have felt in handling the expectations I feel were placed in me by people like Aminata or Fatoumata. 
–​ Alex Duval Smith