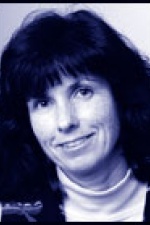 Barbara A. Walsh is a Pulitzer-Prize winning reporter working on special projects for the Portland Press Herald/Maine Sunday Telegram. Walsh was one of two principal reporters at the Lawrence Eagle-Tribune, who worked on a yearlong series about Willie Horton Jr., a convicted killer and furlough escapee whose crimes drew attention to the flawed Massachusetts prison system. The series won a 1988 Pulitzer Prize.
Besides reporting in Massachusetts, Walsh worked at the Fort Lauderdale Sun-Sentinel for seven years, covering courts and social services. Since she came to Maine in 1996, she has won several national, state and regional awards for her stories on alcohol abuse, teen-agers, rural poverty, the lack of mental health care for Maine children, domestic violence and most recently teen suicide.
Her stories have also prompted hundreds of letters from readers and launched state and federal investigations. Walsh's articles have also sparked fundraisers for the poor and helped improve mental health care for children.
Walsh is a New Hampshire native and graduated from the University of New Hampshire with a degree in photography and journalism.
Recent Posts by Barbara A. Walsh
A sensitive and thorough portrayal of Yong Jones' struggle to bring her son's murderer to justice against the backdrop of her cultural beliefs. Originally published as a series in the Portland Press Herald, Portland, ME, in May and June, 1998.