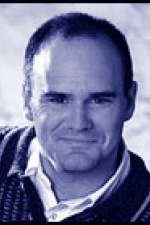 Rodgers has been a photographer at The Portland Newspapers since 1988. He previously worked for the Rocky Mountain News and the Boston Globe. Rodgers won third place in the National Press Photographers' Association's international pictures of the year contest this year for his work on the newspapers' Island Odyssey series, which ran in the summer of 1996. Rodgers also has won numerous regional and state photography awards.
In 1999, the Maine Press Association honored Rodgers with eight awards, including four first-place awards, in the annual Better Newspaper Contest.
Rodgers tied for second place in the NPPA's 1996 New England Photographer of the Year competition.
Recent Posts by David A. Rodgers
A sensitive and thorough portrayal of Yong Jones' struggle to bring her son's murderer to justice against the backdrop of her cultural beliefs. Originally published as a series in the Portland Press Herald, Portland, ME, in May and June, 1998.