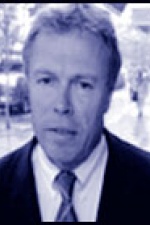 Gavin Hewitt, one of the BBC's most distinguished and experienced reporters, covered the aftermath of Hurricane Katrina in New Orleans.
Recent Posts by Gavin Hewitt
Running through the coverage of Katrina, like an electric current, was outrage. It is an emotion that stands out in television coverage because it is rare. Most reporters shy away from letting their emotions show.