Huáscar Robles Carrasquillo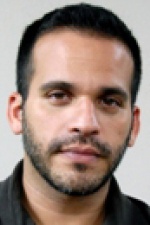 Huáscar Robles Carrasquillo covers urban planning and environmental justice for Metro San Juan in Puerto Rico.  He has written extensively about land expropriations and citizens' displacement in low-income neighborhoods for this and other publications. 
Robles is also an Op-Ed columnist for Puerto Rico's leading Spanish-language newspaper, El Nuevo Día, and focuses on trauma related to immigration, domestic violence and same sex discrimination.
Recent Posts by Huáscar Robles Carrasquillo
As a seasoned photographer coolly documents the earthquake in Haiti's dreadful consequences, a Dart Society writer grapples with the inevitable emotional distress.