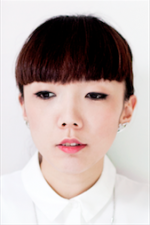 Ina Jang is a freelance photographer. Her work has been published in Time Magazine's Light Box, Dear Dave Magazine, British Journal of Photography, IMA Magazine, Photo District News, and The New York Times Magazine, among others. Jang's photographs have been shown at the New York Photo Festival, Daegu Photo Biennale, Paris Photo, Unseen, Flatland Gallery in Amsterdam and other galleries and festivals worldwide. She has been nominated for numerous awards, including Print Magazine's 20 Under 30 and Flash Forward 2011, and was a Foam Talent and a finalist at the Hyères Festival 2011. She graduated with a BFA in Photography in 2010 and completed her studies in the MPS Fashion Photography Program at SVA in 2012.
Recent Posts by Ina Jang
This thought-provoking feature tells the stories of victims of child pornography and chronicles their pursuit of restitution from men who view their images, exploring a wide range of legal and emotional issues. Judges praised "The Price of a Stolen Childhood" for "gracefully delivering on its promise to illustrate the emotional, legal and financial impact of a new source of trauma," and for "showing the complexity of legal interventions and their unintended consequences for victims and survivors." Originally published in The New York Times Magazine in January, 2013.