Jessica Ciencin Henriquez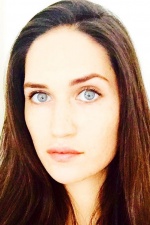 Jessica Ciencin Henriquez is a former Editorial Assistant for the Dart Center. She is also an MFA candidate at Columbia University's School of the Arts, focusing on creative non-fiction. Her work has appeared in the New York Times, New York Observer, New York Magazine, Marie Claire and Elle among others. A graduate of East Carolina University, she holds an MS in Elementary Education and Child Psychology.
Recent Posts by Jessica Ciencin Henriquez
At Columbia Journalism School, Katherine Boo - winner of the Pulitzer Prize, the National Book Award and a MacArthur "genius" grant - joined Dean Steve Coll for a discussion of her first book, a powerful and complex work of immersion reporting.