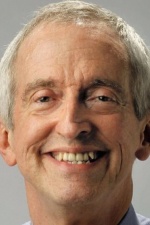 John Pope is a staff writer for NOLA.com | The Times-Picayune. He was a member of the newspaper's team that won two Pulitzer Prizes, a George Polk Award, a National Headliner Award and the Medill Award for Courage in Journalism for coverage of Hurricane Katrina and its aftermath.
Recent Posts by John Pope
A Spanish-language version of a tip sheet on covering hurricanes from a newsroom that anticipates them every summer.

Lessons from a newsroom that anticipates disaster every summer.

Ethical issues and common-sense suggestions on how mental health professionals and journalists can collaborate in the coverage of people who have experienced trauma. 

Tips on covering the swine-flu outbreak from a reporter with two decades' experience with health issues ranging from the AIDS epidemic to oyster-related food poisoning.