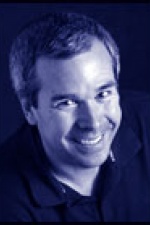 Larry McCormack, a photojournalist with the Tennesseean in Nashville, got his start in small town newspapers. After graduating from Middle Tennessee State University in 1980 with a degree in Mass Communications he worked for the Daily News Journal in Murfeeesboro until July 1981. He then moved to the Clarksville Leaf-Chronicle until 1983 when he accepeted a position with the Nashville Banner, where he stayed until it closed in 1998. He has been with the Tennessean since 1998 and continues to photograph business, news, sports, fashion, food, and everthing that is required in this challenging field. Though he started photographing in black & white he has advanced through color and for the past 11 years has been producing all his images with a digital camera and processing with a computer.
Recent Posts by Larry McCormack
A ten-part series about a young man paralyzed by random gunfire, and the family and community that support him.  Originally published as a series in the Nashville Banner in December, 1997.