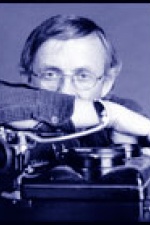 Leon Alligood is a state news reporter for The Tennessean, a position he has held since the Nashville Banner, the afternoon newspaper, ceased publication in 1998. He worked there for 11 ½ years. Prior to his arrival in Nashville, he began his career with stints at two weekly newspapers.
Assignments have taken him as far away as Afghanistan and Iraq, but usually he is found covering the small towns of Middle Tennessee. Over the years his writing has won numerous state, regional and national honors. He is a Georgia native and a graduate of the University of Georgia. He is married and his wife, Bertie, is an 8th grade teacher and they have two grown sons, Arthur and Shep, and a dog named U.G. Lee.
Recent Posts by Leon Alligood
A ten-part series about a young man paralyzed by random gunfire, and the family and community that support him.  Originally published as a series in the Nashville Banner in December, 1997.