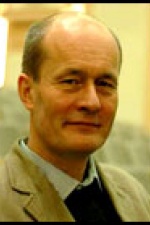 Mark Brayne was the Director of Dart Center Europe until 2008.
Recent Posts by Mark Brayne
The Finnish-language version of Dart Centre Europe's trauma and journalism handbook: a guide for journalists, editors and managers.

A Japanese-language version of the Dart Center publication "Trauma and Journalism."

This thirty-one-page booklet gives  guidance to journalists, editors, managers and other media professionals on working with traumatic material.  It offers tips on interviewing, highlights common mistakes made in trauma reporting and suggests what individuals and media teams can do to look after themselves while working in challenging situations.
 

Dieses Handbuch vermittelt Orientierungshilfen für Journalisten, Redakteuren, Chefredaktionen und anderen Medienarbeitern. Es bietet Interviewtipps, stellt typische Fehler vor, die in der Berichterstattung über traumatische Ereignisse gemacht werden, und gibt Empfehlungen zur eigenen Fürsorge in der Arbeit in und mit herausfordernden Situationen.