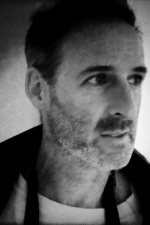 Michael Kamber has worked as a freelance photojournalist and journalist since 1986. He has covered conflicts in Iraq, Afghanistan, Liberia, the Sudan, Cote D'Lvoire, Somalia, Haiti, Israel, the Congo and other countries. He has also worked as a writer for the New York Times, contributing numerous articles from Haiti, Iraq and West Africa. His photos have been published in nearly every major news magazine in the United States and Europe, as well as in many newspapers. Kamber is a former Revson Fellow at Columbia University. He is the winner of the Mike Berger Award, the Missouri School of Journalism's Lifestyle Award, the Society of Professional Journalists Deadline Club Award, American Photo Images of the Year and is a member of the New York Times team that won the 2003 Overseas Press Club award. He has been nominated three times for the Pulitzer Prize, twice for photography and once for reporting. He is currently attached to the Baghdad Bureau of the New York Times.
Recent Posts by Michael Kamber
After covering Iraq, correspondent Michael Kamber felt the need to get out pictures and oral histories from colleagues that had not been seen or heard. Alan Chin, one of the photojournalists featured in the book, sat down with Kamber to discuss the making of Kamber's unique history of Iraq, Photojournalists On War.