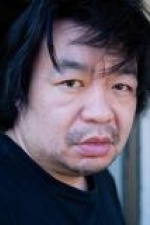 Since 1996 photojournalist Alan Chin has covered conflicts in Iraq, the ex-Yugoslavia, Afghanistan, Central Asia, and the Middle East. He contributes regularly to the New York Times, Newsweek, Esquire and Time magazines. The New York Times nominated his Kosovo coverage for the Pulitzer Prize twice, in 1999 and 2000. He is also a member of the independent journalism storytelling initiatives, Facing Change Documenting America and Newsmotion.org.
Recent Posts by Alan Chin
In 2011, at the age of 17, Anastasia Vlasova covered protests in Kiev for the first time. Three years later when the first wave of major violence erupted in Ukraine, she was studying journalism in her first semester of graduate school. "I wanted to shake people's shoulders and say, wake up! There's a war going on in our country." A Q&A with Alan Chin.

Christoph Bangert and Alan Chin have photographed gruesome scenes around the world and argued with editors about why they are important for the public to see. Earlier this year, Bangert published a new book, "War Porn," in which he confronts the arguments and ethics over violent imagery in new ways. In a Dart Center exclusive, the two photographers sat down to discuss their work, its origins and impact.

When journalist Emine Ziyatdinova, a Crimean Tatar, returned to Ukraine earlier this year, she found herself covering a conflict that left one of her friends dead and forced her to conceal her identity. "I loved Ukraine," she said. "But I don't anymore." A Q&A with Alan Chin.

After covering Iraq, correspondent Michael Kamber felt the need to get out pictures and oral histories from colleagues that had not been seen or heard. Alan Chin, one of the photojournalists featured in the book, sat down with Kamber to discuss the making of Kamber's unique history of Iraq, Photojournalists On War.