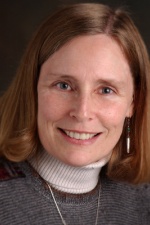 Dr. Patrice Keats is an Assistant Professor in the Counselling Psychology Program at Simon Fraser University, where she focuses on traumatic stress studies and counselor education. Her scholarly work centers on the effects of witnessing trauma, including secondary traumatic stress, vicarious witnessing, acute and posttraumatic stress responses, and trauma treatment. Dr. Keats also practices as a counselor in British Columbia with trauma survivors from civilian and military populations, and trains counselors in Nepal.
Recent Posts by Patrice Keats
Over the last three weeks, a pair of powerful earthquakes shook Nepal, resulting in the deaths of more than 8,000 people. The Dart Center spoke with journalists Russell Lewis and Amantha Perera, and clinician Patrice Keats, about the challenges of covering this tragedy, including verifying information in a time of emergency, speaking with families of missing people, and working through the personal challenges of covering trauma.