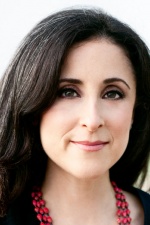 Sheri Fink is a correspondent for The New York Times and the author of the bestselling book, Five Days at Memorial: Life and Death in a Storm-Ravaged Hospital (Crown, 2013) about choices made in the aftermath of Hurricane Katrina. She is a correspondent at the New York Times, where her and her colleagues' stories on the West Africa Ebola crisis were recognized with the 2015 Pulitzer Prize for international reporting, the George Polk Award for health reporting, and the Overseas Press Club Hal Boyle Award. Her story "The Deadly Choices at Memorial," co-published by ProPublica and the New York Times Magazine, received a 2010 Pulitzer Prize for investigative reporting, a National Magazine Award for reporting and the 2010 Dart Award. A former relief worker in disaster and conflict zones, Fink received her M.D. and Ph.D. from Stanford University.
Recent Posts by Sheri Fink
This gripping narrative, which exposes the decision-making that left 18 patients dead after injections of painkillers and sedatives in a flooded hospital in New Orleans, is a winner of the 2010 Dart Award for Excellence in Coverage of Trauma. It was originally published by ProPublica and The New York Times Magazine in August, 2009.

In a Katrina-flooded hospital, doctors injected patients with painkillers and sedatives. Were they easing their pain or speeding their deaths? In a 2009 interview, ProPublica reporter Sheri Fink, winner of the 2010 Dart Award, explains how she pursued the story.