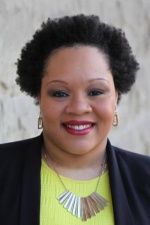 Yamiche Alcindor is a USA TODAY national breaking news reporter and a documentary filmmaker based in New York City. She splits her time covering quickly developing incidents and stories about the social issues affecting the United States. She's traveled across the country to cover stories including the school shooting in Newtown, Conn., the Boston Marathon bombing, the death of Trayvon Martin in Sanford, Fla. as well as protests in both Ferguson, Mo. and Baltimore, Md. She also spends time writing and producing videos about societal concerns such as wrongful convictions, human trafficking, gun violence and poverty. She has been a frequent guest on MSNBC and has also explained her reporting on PBS, C-SPAN, NPR and a variety of local television stations across the nation. She earned a bachelor's degree in Government and English at Georgetown University and a master's degree in broadcast news and documentary filmmaking at New York University.
Recent Posts by Yamiche Alcindor
Yamiche Alcindor shared ten tips for young reporters working in high-risk situations.