Narco Estado: Teun Voeten on Drug-Related Violence in Mexico
Between 2009 and 2011, photojournalist & anthropologist Teun Voeten covered the drug-related violence in some of Mexico's most dangerous regions. Julian Rubinstein sat down with Teun at Henry Public in Brooklyn to discuss photographs from his latest book "Narco Estado." Below is a sample.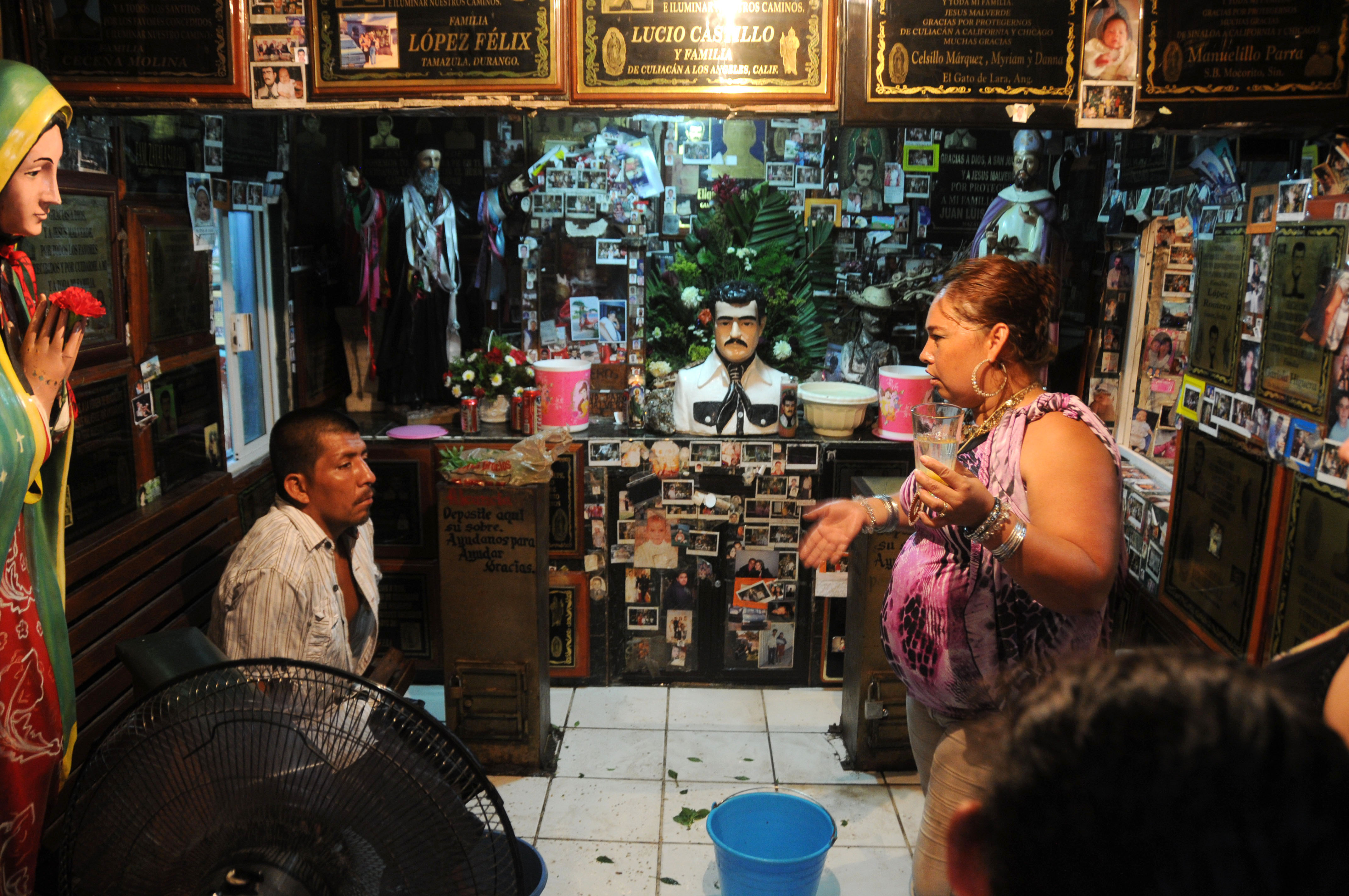 Culiacán, September 2011. Jesus Malverde was a bandit in the early 20th century. He achieved Robin Hood status and became a folk hero after being killed in 1909 and denied a decent funeral by the authorities. On the place where he was killed in Culiacán, a chapel has been erected. These days, Malverde has become the patron saint for the poor as well as for criminals and drug traffickers. In the chapel, a woman performs a mixture of pagan rituals and Christian devotions.