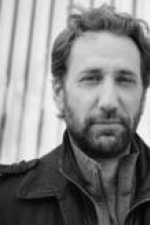 Julian Rubinstein is the former Senior Producer / Web Editor, who directed and oversaw all editorial content for the Dart Center globally and led strategic and digital initiatives for Dart Centre Europe, Dart Center Asia Pacific and the Dart Center in the U.S. He is a writer, producer and the author of the award-winning nonfiction book Ballad of the Whiskey Robber (Little, Brown). His work has appeared in the New Yorker, the New York Times Magazine, Rolling Stone, Travel + Leisure, and has been honored by Best American Essays, Best American Crime Writing, twice by Best American Sports Writing, and won a Lowell Thomas Award for Travel Feature Writing. For more details, see julianrubinstein.com.
Recent Posts by Julian Rubinstein
Eleven million undocumented immigrants live in the U.S., not only without the same basic rights as citizens, but with the constant fear of losing their freedom and livelihood. Sixty-three percent have been in the country at least 10 years. How do journalists report on immigrants and grapple with a system one speaker described as "a modern form of apartheid"? Click here for full video coverage, and tips from workshop speakers.

As revolutions spread across the Middle East in 2011, Syrian American author and Dart Fellow Alia Malek decided to leave New York and move to Damascus, where her family had a home. In an interview with the Dart Center, she talks about the Syrian media, misunderstandings about the conflict, and living undercover. With photos by David Degner.

Dale Maharidge and Nick Turse, two dogged reporters whose new books unexpectedly carried them deep into the world of trauma and brain injury, participated in a Dart Center conversation that veered from collegial to chilling. 

 

Photojournalist & anthropologist Teun Voeten talks about a photograph from his latest book "Narco Estado," which focuses on drug-related violence in Mexico.