Brussels and Lahore Attacks: Resources for Coverage
March 27, 2016
Belgium has raised its threat status to the maximum level after at least 31 people were killed in terrorist attacks across Brussels on Tuesday. On Sunday, at least 69 people were killed and around 300 were wounded in an apparent suicide blast in a park in Lahore, Pakistan. Below are tip sheets and other resources for journalists covering these evolving stories.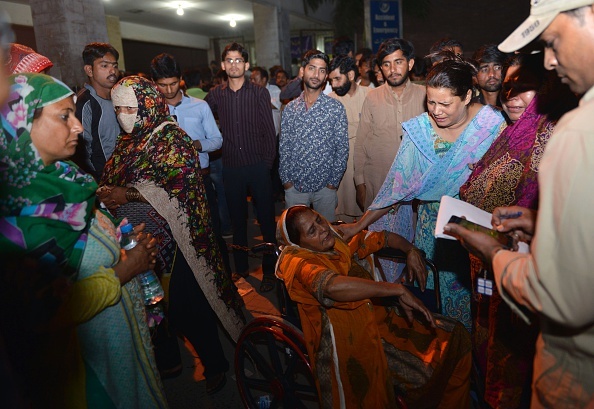 At least 31 people were killed and more than 250 were injured in a series of bombing attacks in Brussels on Tuesday, with two explosions at the city's main international airport and a third in a subway station at the city's center. Belgium's federal prosecutor said at least one of the airport explosions appeared to have been set off by a suicide bomber.
"We were fearing terrorist attacks, and that has now happened," said Belgium's Prime Minister Charles Michel, who also made an appeal to residents to "avoid all movement" in case of additional attacks. 
The attacks occurred days after Friday's arrest of Europe's most wanted man, Salah Abdeslam, who is believed to be the only survivor directly involved in the attacks that killed 130 people in Paris on November 13.
Belgium quickly raised its terrorist threat status to the maximum level, shut down all public transport in the capital and evacuated the airport. All flights were cancelled.
"These attacks mark another low by the terrorists in the service of hatred and violence," said European Union president Donald Tusk. ISIS has claimed responsibility.
*** Update: On Sunday, at least 69 people were killed and around 300 were wounded in an apparent suicide blast in a park in Lahore, Pakistan, where many Christian families were celebrating the Easter holiday. Jamaat-e-Ahrar, a faction that split away from the Pakistani Taliban, claimed responsibility for the bombing. 
The Dart Center has resources and tips for journalists who are tasked with covering these tragedies below:
 
COVERING TERRORISM & MASS KILLINGS
Reporter Dave Cullen's lessons from a decade of reporting on the Columbine attacks.
A compilation of journalist-to-journalist advice, from those who have covered large-scale shootings.
Quick tips on working with victims and survivors from Dart Centre Asia Pacific.
Resources for Covering Mass Shootings: The Dart Center's Gavin Rees reflects on the 2010 Cumbria Tragedy and offers resources for journalists.
In a piece for Walkley magazine, the Dart Center's Bruce Shapiro points to some of what we've learned from covering mass shootings.
"Tragedies and Journalists": the Dart Center's comprehensive guide for reporters, editors, photographers and managers on every aspect of covering tragedy.
Scientific consensus, made readable, on the effects of traumatic coverage on journalists and on media consumers. 
The International Center for Journalists's guide on Journalism and Trauma. 
Recovery from Unnatural Death: A guide by psychiatrist Ted Rynearson for friends and family of someone who has died violently or suddenly.
Working with victims and survivors: Journalists, researchers and mental health professionals offer advice on how to deal with people caught up in tragic events.
Poynter's best practices for reaching and interviewing victims of trauma.
 
SELF-CARE
Tips for working with traumatic imagery in English / Travailler avec des contenus violents. 
Quick tips on self-care from Dart Centre Asia Pacific.
Self-care advice from an editor who's been there.
The Committee to Protect Journalists' advice for covering crime and terrorist scenes. 
ADVICE FOR EDITORS
Tips for managers and editors to help them prepare and support reporters in the field.
Dart Center Executive Director Bruce Shapiro passes on lessons for newsrooms learned from the Virginia Tech shooting.
Quick tips on how to support your reporters.