Call for Applications: Global Early Childhood Reporting Fellowship
January 13, 2022
Apply Now
The Dart Center's second inaugural Global Early Childhood Reporting Fellowship is focused on illuminating issues related to young children's growth, development and wellbeing. The 2022 program will support fifteen journalists with reporting stipends, mentoring, and on-going education to deepen their knowledge. Apply by February 28, 2022 at 5:00 pm EST.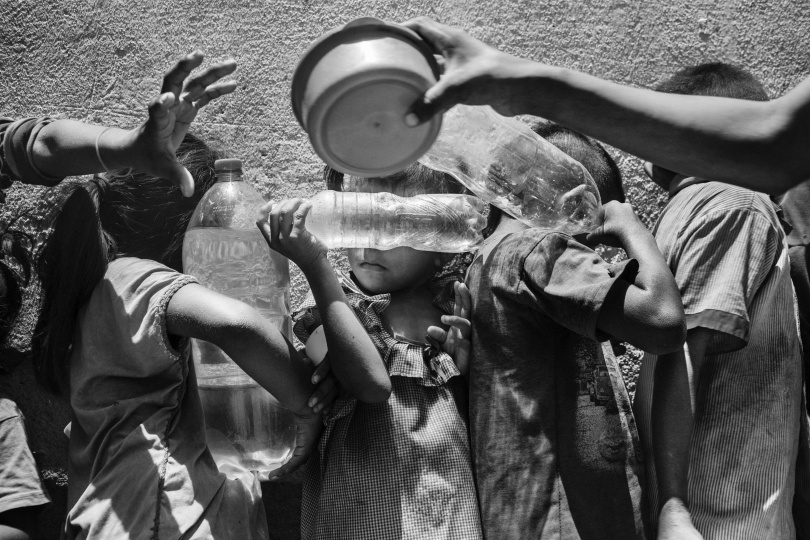 As we enter the third year of the global COVID-19 pandemic, the long term stressors on children and caregivers around the world are becoming clearer, especially for those living in unstable environments of economic insecurity and social adversity. 
The definition of what many are calling the "new normal" varies widely, depending on the socio-economic and psychological health and stability of a family or population. Vaccines have helped millions avoid hospitalization or death, but vaccine equity and hesitancy remains a worldwide problem.
And even beyond the pandemic, stressors on children and families remain grave, from malnutrition to political instability. Education and basic health care have been disrupted for millions of children, with the consequences still unraveling. 
While the pandemic has made it difficult for journalists to travel to professional workshops and easily undertake reporting on the ground, there is still great need for in-depth reporting on these issues. 
For the second year, the Dart Center for Journalism and Trauma is offering a project-based virtual fellowship on issues related to young children's growth, development and wellbeing. Topics may be directly related to the effects of the coronavirus pandemic, but they can also concern other current trends and circumstances.
Fifteen journalists from around the world will be selected for the fellowship – including print, online, audio or video-based. Freelancers, contract and staff journalists are all invited to apply. Applications for projects about children up to age six and their caregivers will be given priority.
The Fellowship will run from May to November 2022.
Each Fellow will be awarded $2,000 USD to use towards reporting a story or project. In addition, Fellows will also be assigned an experienced project coach and convene for monthly webinars featuring experts in the fields of science, education and public health. Webinars will be scheduled with varying time zones in mind.
Collaborative projects between more than one journalist will not be considered.
Eligibility Criteria
Any U.S. or international journalist who has a demonstrated interest in reporting on young children and/or their caregivers.

Applicants must be proficient in English (although projects can be undertaken and produced in another language.)

Applicants must propose a reporting project about young children and/or caregivers that can be completed and scheduled for publication or broadcast by November 30, 2022.

Applicants must agree to attend at least four monthly webinars (out of six) during the fellowship period.
Application Information
The deadline to apply is February 28, 2022 at 5:00 pm EST.

A committee will review applications, and applicants will be notified on March 18, 2022. 

The Fellowship will officially begin with a webinar on May 16, 2022.
Fellowship Faculty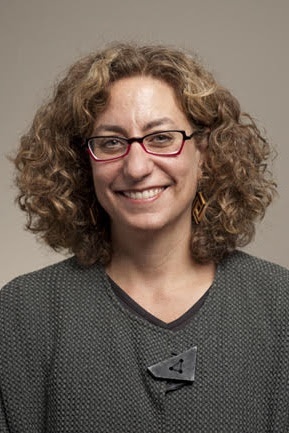 The Fellowship will be led by Karen Brown, a public radio reporter, print journalist, essayist and audio documentarian, with a special focus on health, trauma, and mental health. In addition to 20 years reporting for New England Public Radio, Karen has contributed to NPR, The New York Times, The Boston Globe, American Radioworks and other national outlets. She has focused recently on training other journalists, including consulting for the Dart Center's workshops on Early Childhood Development and serving as mentor/senior fellow for the USC Center for Health Journalism's training program. Her own reporting projects have explored the biology of resilience, trauma-informed communities, bipolar disorder in children and addiction treatment. In 2019, she co-produced the narrative podcast for PRX's Radiotopia called "The Great God of Depression." Her awards include the National Edward R. Murrow Award, The Daniel Schorr Journalism Prize, Public Radio News Directors Inc. Award, the Erikson Prize for Mental Health Media and the Dart Award for Excellence in Coverage of Trauma (Honorable Mention). She was an MITKnight Science journalism fellow and a Rosalynn Carter Mental Health Journalism fellow. For a selection of stories, visit karenbrownreports.org.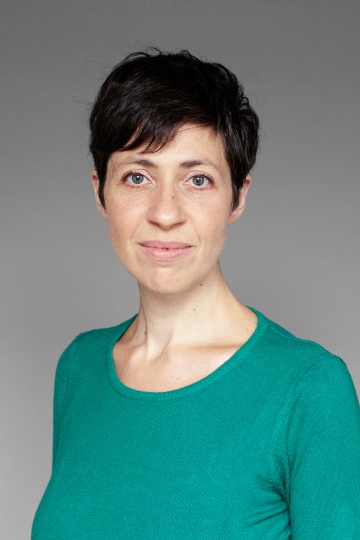 Irene Caselli will serve as a story coach for the Fellowship. She is a multimedia reporter and writer, with over 15 years of experience in radio, TV and print, now focusing on early childhood, reproductive rights, and carers. She is also a senior advisor for The Early Childhood Reporting Initiative at the Dart Center. 
For a decade, Caselli was a foreign correspondent in Latin America, reporting for the BBC, The Washington Post, The Guardian, The New York Times and others. In 2019, she started covering early childhood for The Correspondent. In January 2021, she launched her own newsletter, The First 1,000 Days, where she continues her writing about the first 1,000 days, the foundational period of our lives that is too often overlooked. Caselli published a chapter in "Unbias the News," a book about how to make journalism more diverse. She produced a documentary on women's football and gender inequality, and one of her short films on the same subject received a prize for collaborative journalism.
Caselli has been awarded fellowships by the International Women's Media Foundation, the European Journalism Centre and the Solutions Journalism Network. She speaks six languages (English, Italian, Spanish, German, French, Portuguese), and is now learning Greek. In her free time, she plays with her son Lorenzo.
The fellowship is part of "The Early Childhood Reporting Initiative: Covering Trauma, Resilience and the Developing Brain," a multi-year Dart Center training program to improve news coverage of early childhood development around the world.
This initiative has been underwritten by the Bernard van Leer Foundation (Netherlands), the Maria Cecilia Souto Vidigal Foundation (Brazil), and The Two Lilies Fund (United States).