Let's Talk: Personal Boundaries, Safety & Women in Journalism
Sexual harassment is at the top of the news agenda, and every industry - from politics to arts and entertainment to journalism - is being called to account. Like so many of their counterparts in other fields, women journalists contend with unwanted presumptions and the threat of gender-based violence. The Dart Center asked nine leading women in journalism to share their experiences and to reflect on their own best practices.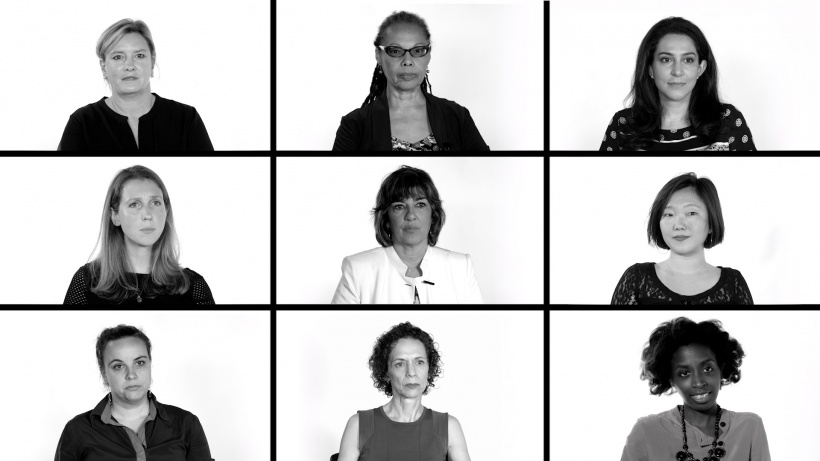 For journalists on every beat, managing personal boundaries and safety - with sources and colleagues alike - can pose difficult choices and challenges. Women journalists in particular contend with unwanted presumptions, sexual harassment and the threat of gender-based violence. 

In October 2017, following the murder of Swedish freelance reporter Kim Wall and the sweeping #MeToo reckoning with sexual harassment, the Dart Center for Journalism and Trauma asked nine leading women in journalism to talk about the impact of these challenges on their work, and to reflect on their own best practices. This 12-minute video is the result:
Featured journalists: Christiane Amanpour, June Cross, Marcela Gaviria, May Jeong, Azmat Khan, Judith Matloff, Jina Moore, Alexis Okeowo and Sarah Stillman.
Interviewers: Ann Cooper, June Cross, Kerry Donahue, Marcela Gaviria, Ariel Ritchin and Sarah Stillman.
Scroll down for excerpts from our conversations and click the article sections to the right to read full interview transcripts. And click here for a tip sheet on maintaining boundaries with colleagues, sources and supervisors.
CHRISTIANE AMANPOUR, CHIEF international correspondent, CNN
Sometimes people think, "Well you know, it's not really ... I don't feel so good about it, but I'm going to do it. I have to get the story." My advice would be if there's anything that messes with your internal radar, listen to your internal radar. 
JUNE CROSS, FILMMAKER & PROFESSOR, COLUMBIA JOURNALISM SCHOOL
Men are men all over the world. And I think, ultimately, when you're talking about sexual harassment or sexual violence against women, it's not about the sex. It's about men exerting power over women when [men] feel powerless.
I don't think that's ever going to go away. Whether you're in Denmark or North Dakota, it's a problem of the human condition.
MARCELA GAVIRIA, JOURNALIST & FILMMAKER, FRONTLINE
These things happen when somebody thinks they have power over you and you won't tell anybody because you're afraid of losing your job. Or you're afraid of not getting the job.
I think men should talk about how they feel putting women in that situation.
MAY JEONG, MAGAZINE WRITER & INVESTIGATIVE JOURNALIST
If you're an older man, and you're the source and I'm the reporter, be aware that I am working right now. And, to a certain extent my job is to charm you to get access. So don't conflate that with something else. And then, don't ask me out for drinks on a Friday, pretty late. When I downgrade that to coffee, understand that's where I'm coming from.
And from male editors' perspectives, the fact that women face particular challenges should not be a reason not to give women opportunities. 
AZMAT KHAN, INVESTIGATIVE JOURNALIST
You start to think about why me? Am I being too sensitive? Am I an easy target? Is there something about me that invites this? These are the thoughts that can go through your mind, and they're all ridiculous. Those thoughts are completely understandable, but they're dangerous.
JUDITH MATLOFF, JOURNALIST & MEDIA SAFETY INSTRUCTOR
Women have another problem, which is we're socially conditioned to please people. I think we sometimes don't work on our instincts. "This doesn't really feel right, but I don't want to insult him." 
We just have to remind ourselves that we have a right to be really, really assertive.
JINA MOORE, EAST AFRICA BUREAU CHIEF, THE NEW YORK TIMES
Every brilliant woman, and every brilliant female reporter I know, has spent too much of their lives second-guessing their first feeling about whether this is a big deal or not. As soon as the question enters your head, it's a big deal.
And the time you spend litigating it is time you were distracted from figuring out how to deal with what your system, whether your brain has caught up or not, has identified as a risk.
ALEXIS OKEOWO, STAFF WRITER, THE NEW YORKER
You know we keep learning ways to protect ourselves more, but I mean how much, how much self protection do we need to learn before we address what is causing us to feel afraid or feel nervous or feel like we're not safe?
SARAH STILLMAN, STAFF WRITER, THE NEW YORKER
What's really heartbreaking are the times when you feel it's shaping and informing the kinds of stories that you can tell, or that you feel you can't tell simply because you feel like you don't want to take the risk of going into a scenario that feels really uncomfortable. So there're times when you do give up an incredibly critical source because they've been insistently, consistently sexualizing you and not listening to the messages you're clearly articulating, that you need them to stop.