Reporting Resources for Covering the Massacre in Orlando
June 13, 2016
Forty nine people were killed and 53 wounded at a gay nightclub in Orlando, Florida, early Sunday in the deadliest mass shooting in U.S. history. ​Below are tip sheets and other resources for journalists covering this evolving story.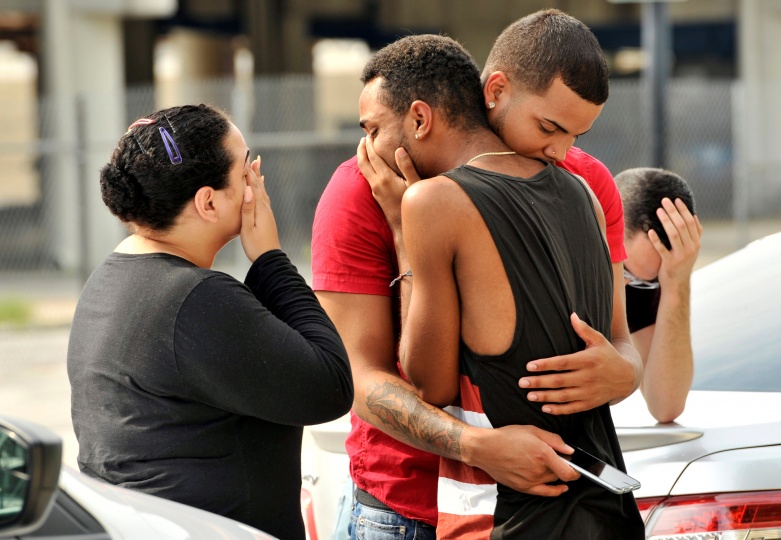 Forty nine people were killed and 53 wounded after an attacker opened fire at a gay nightclub in Orlando, Florida, early Sunday morning. Dozens of victims remain hospitalized, many in critical condition. The city of Orlando is releasing names of the dead here.
The shooter, Omar Mateen, a U.S. citizen, called 911 from inside the crowded Pulse nightclub to declare his allegiance to the Islamic State. The 29-year-old had been investigated twice by the F.B.I. for possible connections to terrorism since 2013, but no ties could be confirmed. Wielding an assault rifle and a pistol, Mateen was killed in a shootout with law enforcement officers.
"Yesterday was the most devastating day in our city's history," said Orlando Mayor Buddy Dyer at a press conference Monday morning. "We will not be defined by the act of a cowardly hater. We will be defined by how we respond."
The incident is the deadliest mass shooting in U.S. history and the nation's deadliest terror attack since September 11, 2001. 
The Dart Center has tips and resources below for journalists covering mass killings.
COVERING MASS KILLINGS
Psychiatrist Frank Ochberg, M.D. and Bruce Shapiro, executive director of the Dart Center, share insights on covering mass killings in the aftermath of the Arizona shooting that left six dead and a U.S. Congresswoman grievously injured.
Reporter Dave Cullen's lessons from a decade of reporting on the Columbine attacks.
A self-study unit on covering terrorism by Elana Newman, Ph.D., research director of the Dart Center.
A compilation of journalist-to-journalist advice on covering mass murder.
Professor Meg Moritz shares four lessons on covering school shootings.
Quick tips on working with victims and survivors from Dart Centre Asia Pacific.
Resources for Covering Mass Shootings: Reacting to the 2010 Cumbria Tragedy, the Dart Center's Gavin Rees reflects on the story and offers resources for journalists.
In a piece for Walkley magazine, the Dart Center's Bruce Shapiro points to some of what we've learned from covering mass shootings.
Gisela Mayer, the mother of victim of the school shooting in Winnenden describes her family's experience of finding itself subject to media attention. 
COVERING GUNS
Expert briefing materials, transcripts, video, reporter tip sheets and Q&A's from our two-day workshop on covering guns and gun violence.
James Grimaldi, staff writer at the Wall Street Journal, talks about how to investigate gun sales.
Firearm Terminology and Vocabulary: A basic guide for describing firearms, accessories, and safety or regulatory technologies.
ATF Crime gun trace data: state-level data only but can be obtained for earlier years by public record request.
National Violent Death Reporting System: NVDRS is the only state-based surveillance reporting system that pools data on violent deaths from multiple sources into a usable, anonymous database. These sources include state and local medical examiner, coroner, law enforcement, crime lab, and vital statistics records. 
Gallup Poll on household gun ownership.
WORKING WITH TRAUMATIC IMAGERY
However compelling its news value, traumatic imagery needs to be handled with care, as it can place the wellbeing of those who work with it at risk. A Dart Center tip sheet.
ADVICE FOR EDITORS
Dart Center Executive Director Bruce Shapiro passes on lessons for newsrooms learned from the Virginia Tech shooting.
Quick tips on how to support your reporters during times of tragedy.
SELF-CARE
Quick tips on self-care from Dart Centre Asia Pacific.
Self-care advice from former editor Joe Hight.