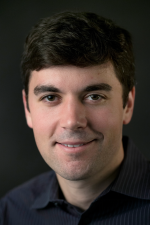 Eli Saslow is a staff writer at The Washington Post, where he writes narrative stories for the national staff's enterprise team. Saslow has won numerous journalism awards including a Pulitzer Prize in 2014 for Explanatory Reporting. His first book, Ten Letters, was published by Doubleday in 2011. A graduate from Syracuse with a degree in journalism, Saslow lives in Portland, Oregon with his wife, two daughters and son. 
Recent Posts by Eli Saslow
This searing, intimate feature tells the story of Cheyeanne Fitzgerald, the youngest survivor of the Umpqua Community College shooting in Roseburg Oregon, as she struggles against myriad challenges in the massacre's aftermath. Judges described "A Survivor's Story" as an "eye-opening," "brutally honest" portrait of the intense difficulties and complexities of trauma and recovery. Originally published in the Washington Post in December, 2015.