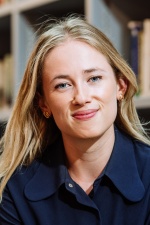 Isobel Thompson is the Dart Center's Resources Editor. She is also a freelance journalist who has written for The Economist, The Financial Times, OpenDemocracy, Vogue and The Face, among others. Formerly an editor and writer in Vanity Fair's London office, she studied English Literature at Trinity College Dublin and holds an M.A. from Columbia University's Graduate School of Journalism, where she was a Fulbright Scholar. You can follow her on Twitter at @isobelvthompson. 
Recent Posts by Isobel Thompson
This style guide is designed as a quick, authoritative reference for reporters, editors and producers working on tight deadlines. It includes brief evidence-informed guidance on news choices, language usage and ethics in reporting on the impact of trauma on individuals, families and communities; recommendations for appropriate use of relevant psychological and scientific terminology; and special considerations when reporting on consequential trauma-laden issues such as racism and sexual violence.