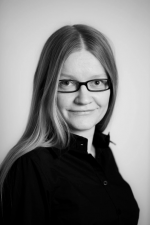 Johanna Vehkoo is a Finnish journalist based primarily in Helsinki. She is the founder of Long Play, an online publication of investigative longform journalism. Vehkoo is also the co-founder of Hacks/Hackers Helsinki, and a former fellow at the Reuters Institute for the Study of Journalism at Oxford University.
In 2015, Vehkoo was a visiting scholar at the Wilson Center in Washington D.C., working on a research project about various fact-checking methods and new digital tools for the verification of online content. She just published her third book, The Internet of Hate and Loathing, a work of comics journalism about online misogyny.
Recent Posts by Johanna Vehkoo
Los periodistas se han vuelto objetivos cada vez más frecuentes de campañas de odio y abuso cibernético orquestado. El acoso en línea es un problema grave para la sociedad porque su propósito es silenciar a los periodistas. Y también tiene un marcado impacto en la salud mental y emocional de los afectados.