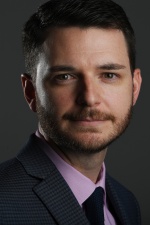 John Woodrow Cox, an enterprise reporter at The Washington Post, is currently working on a book that will expand on his series about kids and gun violence, a finalist for the 2018 Pulitzer Prize in feature writing.
He has won the Dart Award for Excellence in Coverage of Trauma, Columbia Journalism School's Meyer "Mike" Berger Award for human-interest reporting, Scripps Howard's Ernie Pyle Award for Human Interest Storytelling and the Education Writers Association's Hechinger Grand Prize for Distinguished Education Reporting. He has also been named a finalist for the Michael Kelly Award and for the Livingston Award for Young Journalists.
John previously worked at the Tampa Bay Times and at the Valley News in New Hampshire. He attended the University of Florida and currently serves on the Department of Journalism's Advisory Council
Recent Posts by John Woodrow Cox
Be human first. Do as much pre-reporting as possible. Find out what questions the child has been asking. When possible, immerse. Make them comfortable. Leave them in a good place. Verify what they've told you. And don't underestimate them.

Full video from "Interviewing Children: Multi-disciplinary Approaches; Diverse Contexts"; June 30, 2018.