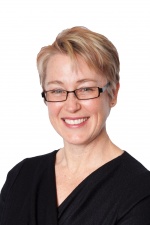 Dr Kimina Lyall (DPsych, clinical) is a former journalist with The Australian newspaper and Time Australia. During her 15 year career as a reporter, she worked across the paper, on stories as diverse as politics, the Olympics, features and as Southeast Asia correspondent. During that posting she became a survivor of the Boxing Day tsunami, and later wrote a book on the experience Out of the Blue: Facing the Tsunami.
She has been involved with the Dart Centre as a trainer since 2008 and was a director on the Dart Centre Asia Pacific board up until 2015. She has had a successful career as an executive with Australian Unity, and is currently practicing as a psychologist. She commenced her role as Deputy CEO of Dart Centre Asia Pacific in February 2020.
Recent Posts by Kimina Lyall
Death, violence, war, terrorism, natural disaster, the COVID-19 pandemic - at some point within the past year many journalists within Asia Pacific will have reported on a story involving interviewees who had experienced a traumatic event. There is no infallible method for interviewing survivors and witnesses to trauma, Each case is unique and presents its own challenges. But this tip sheet brings together the collective experience of the Dart Centre Asia Pacific's principal trainers to provide some general advice for interviewing in the aftermath of trauma, and recommendations for before, during, and after the interview.

What a manager can do to support news professionals covering pandemics.

Stay safe. Be prepared. Check facts. Breathe.

Nine years ago, soon after I joined The Australian, I was sent to Port Arthur to cover the massacre of 35 people by gunman Martin Bryant.