Stacy Drury
Department of Pediatrics, Tulane University
Associate Professor of Psychiatry and Behavioral Sciences and Vice Chair of Research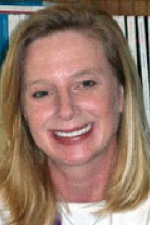 Stacy Drury is a clinician scientist focused on the life-long effects of early child adversity, including child maltreatment. She co-directs the Stress Environment Research Collaborative in Health Disparities (SERCH) at Tulane University and serves as the Associate Director of the Tulane Brain Institute. She is also the Vice Chair of Research in the Department of Pediatrics and holds the Remigio Gonzalez, M.D. endowed professor of Child Psychiatry. She also directs the genetic and epigenetic studies of the on-going Bucharest Early Intervention Project.
Drury explores how the interaction of genetic and epigenetic factors with early experience shapes neurodevelopment and long term health outcomes in children. Her clinical practice and translational research focuses on improving long-term outcomes in at-risk children and infants through an enhanced understanding of the interaction between early life experiences, the stress response systems, child health and neurodevelopment. She is the director of the Behavioral and Neurodevelopmental Genetics Laboratory (BANGL), which includes both a molecular genetics basic science "wet" laboratory and a translational research program.
She holds a B.A. in Religious Studies & Biology from the University of Virginia, an M.S. in Human Genetics from the University of Michigan, a Ph.D. in Genetics and Biometry from Louisiana State University Health Center and an M.D. from the same institution.
Recent Posts by Stacy Drury
​This session delivered a primer on early brain development, dispelled common myths, and outlined the effects of instability and trauma on children, families, and communities.

Full video "The Neuroscience of Adversity and Trauma: Mobilizing a Decade of Scientific Evidence to Help Children in Distress" from the Dart Center's reporting institute, Covering Children and the Syrian Refugee Crisis; January 21, 2019.

Full video and powerpoint presentation; "Building Better Brains"; March 10, 2017.