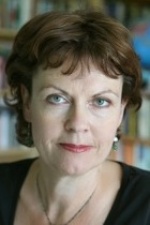 Susan McKay is an Irish journalist and author whose books include "Bear In Mind These Dead" (Faber 2008) and Northern Protestants - An Unsettled People (Blackstaff, 2000). Her work has won several awards and has been widely anthologised. She is a former Northern editor of the Sunday Tribune and has written for many other publications in the UK and Ireland.
Recent Posts by Susan McKay
Sinn Fein leader Gerry Adams has, for now, put his alleged role in the IRA's 1972 murder of Belfast woman Jean McConville behind him as his party topped polls in European and local government elections. Irish journalist Susan McKay analyzes the impact of the McConville case, and of Northern Ireland's broader effort to come to terms with its past.