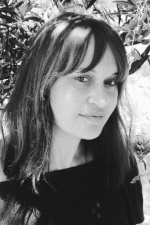 Tanya Habjouqa is an award-winning photographer, journalist and educator based in East Jerusalem. Her practice links social documentary, collaborative portraiture and participant observation. Her principal interests include gender, representations of otherness, dispossession and human rights, with a particular concern for ever-shifting sociopolitical dynamics in the Middle East. Trained in journalism and anthropology with an MA in Global Media and emphasis on Middle East Politics from University of London SOAS, Habjouqa produces in-depth narratives that offer nuanced alternatives to mainstream media depictions of her subjects.
Habjouqa's project Occupied Pleasures received support from the Magnum Foundation and achieved a World Press Photo award in 2014. Culminating in a namesake book by FotoEvidence, it was heralded by TIME magazine and the Smithsonian as one of the best photo books of 2015. Habjouqa's work has been exhibited worldwide and is in the collections of MFA Boston, Institut du Monde Arab, and the Carnegie Museum of Art. She is a founding member of Rawiya, the first all-female photography collective from the Middle East.
She is a mentor for the educational initiative Arab Documentary Photography Program, organized by the Magnum Foundation, Prince Claus Foundation, and AFAC.
Recent Posts by Tanya Habjouqa
Everyone has a right to dignity. Use creative approaches. Photograph objects. Maintain confidentiality. Work with reporters you trust. Think about how you'd want your own story told. Don't be afraid of taking a beautiful shot. Remember why you're there.