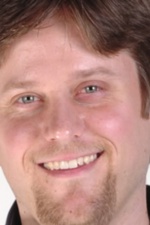 Bill Landauer brought insight, humor and craft to his work as a general assignment reporter at the York (Pa.) Daily Record/Sunday News. He now works at the Allentown (Pa.) Morning Call.
As a general assignment reporter for the Daily Record, he covered news and feature stories ranging from military issues to post traumatic stress disorder to cat-shaving season to a man in love with skunks. He contributed to an investigative report detailing flaws in York County's nuclear-plant evacuation plans that won a statewide award in 2012. A profile he wrote about a rodeo doctor was honored in the same contest and, he said, "reinforced why often as a reporter you need to just shut up and keep your eyes open."
Landauer has a BA in English from Shippensburg University and an MA in creative writing from Wilkes University. He started his 15-year career as a sportswriter at The Evening Sun in Hanover, and later worked as a reporter for The Daily Citizen-News in Dalton, Ga. and the Federal Times before moving to the Daily Record.
Recent Posts by Bill Landauer