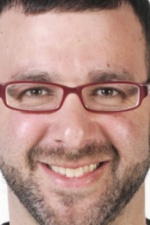 Throughout a 19-year career, visual journalist Jason Plotkin has captured the best and worst of York County, Pa.
He continues to find new ways to share interesting stories that draw a response from the York community. In his nine years at the York Daily Record/Sunday News, Jason has produced compelling photographs and video from some of the most important stories in local history -- a machete attack at an elementary school, the arrest of a sitting York mayor on murder charges, the epicenter of the Intelligent Design debate in Dover, Pa, and the ongoing Jerry Sandusky child sexual abuse case and its fallout at Penn State.
"Carrying Darisabel," a documentary film by Plotkin, earned a regional Emmy Award in 2011, the first in the region for a newspaper-based effort going head-to-head against television media. The film, about how a child's murder affected those who tried in vain to save her life, also earned an international Eppy Award in 2011.
Recent Posts by Jason Plotkin