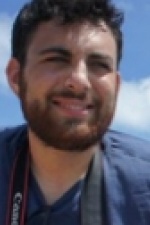 Brian Reed is a producer at This American Life.
He first came to the show as an intern, and rejoined the staff as a producer in October 2011. He's produced stories about a botched FBI counterterrorism investigation, an experimental car plant that could've saved GM from going bankrupt, a rogue turkey that exacted a reign of terror on an unsuspecting neighborhood, and a man who adopted a 27-year-old who had murdered his previous adoptive parents. Brian has also reported and produced for all of NPR's major news shows, as well as for WNYC, StoryCorps, and KPLU in Seattle. He got his start in radio as a Kroc Fellow at NPR and was the first recipient of their Above the Fray Fellowship, which he used to report on climate change from the small island nation of Kiribati.
Brian won the Third Coast / Richard H. Driehaus Foundation silver prize for best documentary in 2012, as well as a Peabody Award for "What Happened at Dos Erres." Brian has a degree in history and theater from Yale University.
Recent Posts by Brian Reed
This American Life, ProPublica and Fundación MEPI collaborated to produce a stunning and powerful story in multiple formats that uncovers a 1982 massacre of a village in Guatemala. There were only two known survivors. Thirty years later, Oscar Ramirez, living in Boston, got a call from a woman who told him he was one of them. "Finding Oscar" and "What Happened at Dos Erres" were both originally published in May, 2012.