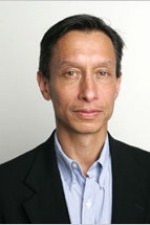 James Dao is a reporter covering military and veterans affairs for the national desk of The New York Times. He writes about the military world from the ground up, looking at issues ranging from health care for veterans to the culture and daily lives of active duty troops and their families, at war and at home.
He conceived and reported a series about an Army battalion's yearlong deployment to Afghanistan, "A Year at War," that received a 2011 Emmy, a 2012 Alfred I. DuPont-Columbia University award, as well as honors from the American Society of News Editors, the Association of Military Reporters and Editors, the National Press Photographers Association and Pictures of the Year International.
He is also a co-editor of The Times' military affairs blog, At War.
Recent Posts by James Dao
Brennan, who suffered a traumatic brain injury in Afghanistan and was diagnosed with PTSD upon returning home, offers a uniquely personal and clear-eyed account of military culture and life as a veteran. Judges called Brennan's blogging "fresh," "powerful" and "profound." Brennan's contributions to the "At War" blog were originally published in the New York Times in 2012.