Jim MacMillan
Independent journalist, educator and consultant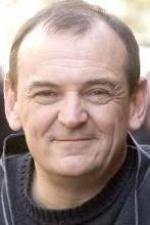 Jim MacMillan is the program manager for the Center for Public Interest Journalism at Temple University. From 2012 through 2014, he managed the Gun Crisis Reporting Project, a small nonprofit news organization focused on solutions to gun violence in Philadelphia.
Previously, MacMillan produced War News Radio as the Journalist in Residence at Swarthmore College, taught convergence journalism at the University of Missouri, launched video news reporting at the Philadelphia Daily News and photographed the war in Iraq for the Associated Press, for which his team was awarded the Pulitzer Prize. MacMillan studied journalism and trauma as a Dart Center Ochberg Fellow as well as with the Knight-Wallace Fellows at the University of Michigan.
Recent Posts by Jim MacMillan
Cheryl Thompson, Investigative Reporter at the Washington Post, Mark Follman, National Affairs Editor at Mother Jones, and Jim MacMillan, Founder and Editor of GunCrisis.org, in conversation with Dart's Bruce Shapiro. Below is a lightly edited version of their conversation.

Audio of a discussion of high-impact reporting featuring experienced reporters discussing stories from the Hartford Courant, the Military Times and WFCR - Amherst.

An overview of the issues faced by returning service members from a journalist and educator.

Tips for journalists covering veterans, from finding a veteran willing to talk, to producing the final story.