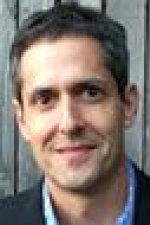 Mark Follman is National Affairs Editor at Mother Jones. He is a former editor of Salon and a cofounder of the MediaBugs project. His reporting and commentary have also appeared in The Atlantic, Rolling Stone, the Los Angeles Times, USA Today, and on Fox News, MSNBC, and NPR's All Things Considered. Since 2012, his in-depth investigations into mass shootings, child gun deaths, and other issues of gun violence have been honored with multiple journalism awards.
Recent Posts by Mark Follman
Full video and edited transcript; "Getting it Right: Reporting on Gun Violence"; May 29, 2015.

Cheryl Thompson, Investigative Reporter at the Washington Post, Mark Follman, National Affairs Editor at Mother Jones, and Jim MacMillan, Founder and Editor of GunCrisis.org, in conversation with Dart's Bruce Shapiro. Below is a lightly edited version of their conversation.

Use the shooter's name sparingly, with purpose, and instead focus on the survivors. Avoid salaciousness, but don't sugarcoat the facts. Be gentle, but understand that no matter what, asking a survivor to retell his or her story opens up old wounds.

Mine the data. Unpack gun issues for contemporary readers. Fight against a failure of the imagination.