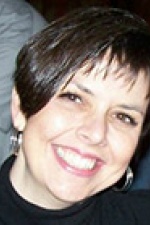 Kelly Kennedy has, since February 2007, been a medical/health reporter for all of Gannett's military papers — Army Times, Air Force Times, Navy Times and Marine Times.  Before that, she was a reporter for Army Times.
Kennedy has also written for the Chicago Tribune, the Associated Press, NASA, the (Boulder) Daily Camera, the Denver Post, the (Portland) Oregonian, the Salt Lake Tribune, the (Ogden) Standard-Examiner and Readers' Digest. Kennedy holds a graduate degree in journalism from the advanced professional program at the University of Colorado in 2007.  She also taught editing, page design and news writing at the University of Northern Colorado, as well as critical thinking and writing at the University of Colorado. She is at work on her first book: a fictionalized account of her time as a soldier in the first Persian Gulf War.
Recent Posts by Kelly Kennedy
Audio of a discussion of high-impact reporting featuring experienced reporters discussing stories from the Hartford Courant, the Military Times and WFCR - Amherst.

Audio of a discussion of interviewing techniques featuring the executive director of the Dart Center for Journalism and Trauma, experienced military health reporter and and the executive director of Veterans for Common Sense.

Ochberg Fellow Kelly Kennedy runs through things to remember when covering returning service members.