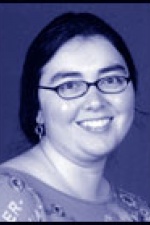 Marsha Sills is a staff reporter at The Daily Advertiser. Sills started her career at the newspaper in late 2001 as a night cops reporter and covered the unfolding investigation of the 2002 murder of a local woman whose death was linked to serial killer Derrick Todd Lee.
For the past two years, Sills has covered higher education. Most recently, health-care issues have been added to her beat coverage. During Hurricane Rita, Sills reported from Lake Charles, La., which was hit hard by the storm.
Sills has worked on other special projects for the newspaper including coverage of the 2004 Sugar Bowl in New Orleans and a local team's trek to the 2005 Little League World Series in Williamsport, PA.
She graduated from the University of Louisiana in 2000 with a journalism degree.
Sills, 27, is a native of Libuse, a small community in central Louisiana.
Recent Posts by Marsha Sills