Robert Jay Lifton, M.D.
Lecturer, Harvard Medical School/Cambridge Health Alliance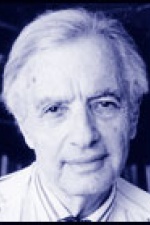 Robert Jay Lifton, a psychiatrist at Harvard Medical School, has written about various destructive historical events, and is the author of a recent memoir, Witness to an Extreme Century.
He is the author of more than 10 critically-acclaimed books and hundreds of scholarly and popular articles. He is the recipient of countless honors and awards including a the Lifetime Achievement Award from The International Society for Traumatic Stress Studies; The Lisl and Leo Eitinger Award from The University of Oslo; the John Simon Guggenheim Memorial Foundation Fellowship; a National Book Award, and a wide variety of honorary degrees from national and international academic institutions.
Recent Posts by Robert Jay Lifton, M.D.
Audio of a conversation between public intellectual Robert Jay Lifton and Dart Center Executive Director Bruce Shapiro.

This tenth anniversary of the attacks on 9/11, for all its potential to reawaken a painful past, also moves personal loss into collective historical memory. That can be a painful process but also offers a moment for reflection and the creation of new meanings.