Covering School Shootings
Student journalists and advisers from Virginia Tech and Northern Illinois University show how they reported on mass-casualty attacks on their campuses. Video, timelines and tip sheets for student journalists and educators.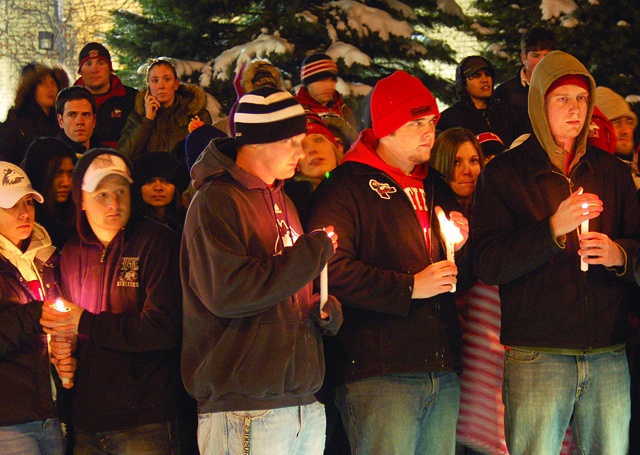 Mass shootings and other attacks at schools and universities present a grim yet classic challenge for even the most seasoned media workers. How do journalists insure accurate, informative, ethical and sensitive coverage in the midst of danger and chaos, on the most emotional terrain for students, parents and journalists alike?

And if mass-casualty attacks at schools are horrifying for all journalists, the challenges are even more profound for student reporters and editors. The nightmarish 2007 shooting spree at Virginia Tech University and a similar tragedy at Northern Illinois University less than a year later immediately involved student journalists and their faculty advisors in frontline crisis coverage, and in news choices of deep consequence.

At Virginia Tech on April 16, 2007, Collegiate Times staff began working the story immediately after hearing early rumors of shootings in a residence hall. Their first account posted at 9:47 a.m., with hours of non-stop coverage to follow. Likewise, NIU student journalists were at the scene of the 2008 Valentine Day shooting minutes after hearing the first call on the Northern Star newsroom scanner.

In both cases, student media workers faced a crash course in maintaining professional journalistic standards under dangerous conditions and intense emotional stress. Student news staff not only covered the tragedies, they were part of the news themselves. Student media workers lost friends, colleagues and teachers. Northern Star advertising representative Dan Parmenter died in the shootings. At Virginia Tech, Collegiate Times photography editor Shaozhuo Cui was briefly detained as a suspect.

In this special report commemorating both events, as well as the 10th anniversary of the Columbine High School shootings, Northern Star and Collegiate Times staff members share lessons learned from covering a campus tragedy. Through personal narratives, timelines, and tip sheets, these students and their advisers have compiled examples and advice important to any newsroom in planning how to cover a sudden and traumatic local event.
Meg Spratt, Associate Director of Academic Programs