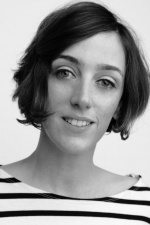 Alba Mora Roca is a digital storyteller with a strong passion for creative innovation. Currently she's building the new elpais.com video operation in Latin America. Alba was an interactive producer for The Associated Press from 2012 to 2015. Born in Girona, Spain, she has worked as a videographer and director of independent documentaries for Spanish television.
Recent Posts by Alba Mora Roca
This comprehensive, interactive multimedia series in Spanish and English tells the stories of those in and around Iguala, Mexico, who had lost family members to kidnappings and killings, living in a purgatory of silence for years, and their quest for answers and justice. Judges described "The Other Disappeared" as a "tour de force," reported with "incredible depth, rigor and compassion." Originally published by The Associated Press between September - December, 2015.