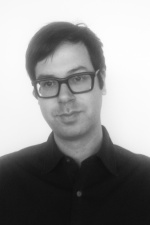 Roque Ruiz-González is an interactive producer with the Associated Press. He graduated from Miami International University of Art & Design in 2007, and quickly became one of the main designers for the Miami Herald's website. Since then, he has worked on numerous interactive packages and infographics for South Florida's leading newspaper.
Since 2012 he has worked for the Associated Press, blending graphics, sound and video. His other passion is music. Ruiz-González has built Cloudberry Records into one of the indiepop genre's most popular labels. He has released more than a hundred songs and illustrations with artists from all over the world.
Recent Posts by Roque Ruiz-González
This comprehensive, interactive multimedia series in Spanish and English tells the stories of those in and around Iguala, Mexico, who had lost family members to kidnappings and killings, living in a purgatory of silence for years, and their quest for answers and justice. Judges described "The Other Disappeared" as a "tour de force," reported with "incredible depth, rigor and compassion." Originally published by The Associated Press between September - December, 2015.