Dario Lopez-Mills
Digital Storytelling Producer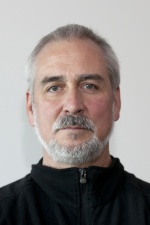 Darío López-Mills is a visual storyteller with nearly three decades as a photographer covering conflicts around the world. His work focuses on using video, photos and the latest digital storytelling tools to tell compelling stories for social and digital platforms. He has worked for the AP since 1997.
Recent Posts by Dario Lopez-Mills
May 6, 2021 by

Peter Prengaman

,

Raghuram Vadarevu

,

David Goldman

,

Matt Sedensky

,

Samy Magdy

,

Danica Kirka

,

Samantha Shotzbarger

,

Michael Casey

,

Courtney Bonnell

,

Lisa Leff

,

Peter Hamlin

,

Nat Castañeda

,

Dario Lopez-Mills

Through the stories of 60 ordinary people across 20 countries, "Lives Lost" captures the scale of the covid-19 crisis, the impact of each death on those left behind, and how trauma has been playing out across communities, countries, and cultures. The judges described "Lives Lost" as an "astonishingly powerful," "multi-layered" package that "reveals the devastating, global-scale loss that the virus has had on humanity." The judges also commended AP for its "tremendous institutional commitment" to a "beautiful project of human portraits despite the onslaught of daily news." Originally published by the Associated Press on September 30, 2020.

This comprehensive, interactive multimedia series in Spanish and English tells the stories of those in and around Iguala, Mexico, who had lost family members to kidnappings and killings, living in a purgatory of silence for years, and their quest for answers and justice. Judges described "The Other Disappeared" as a "tour de force," reported with "incredible depth, rigor and compassion." Originally published by The Associated Press between September - December, 2015.