Dario Lopez-Mills
Chief Photographer, Mexico and Central America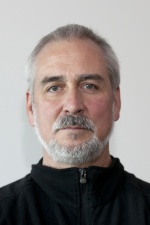 Darío López-Mills is the chief photographer for the Associated Press in Mexico and Central America. He moved to Mexico after working for the AP as Brazil's chief photographer from 1997 to 2003. He has covered breaking news in almost every country in Latin America and the Caribbean, as well as in Iraq, Afghanistan and Libya. He has been a photojournalist since 1990. Previously, López-Mills worked as a line cook and chef in New York City for almost a decade. He spent his youth training in classical ballet in Mexico, New York and Cuba. 
Recent Posts by Dario Lopez-Mills
This comprehensive, interactive multimedia series in Spanish and English tells the stories of those in and around Iguala, Mexico, who had lost family members to kidnappings and killings, living in a purgatory of silence for years, and their quest for answers and justice. Judges described "The Other Disappeared" as a "tour de force," reported with "incredible depth, rigor and compassion." Originally published by The Associated Press between September - December, 2015.