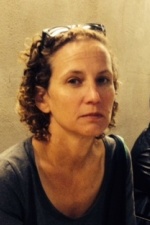 Danica Kirka is a London-based correspondent for The Associated Press who has written about topics ranging from the 2012 Olympics to the stories of D-Day veterans returning to the beaches of Normandy. She previously covered the breakup of Yugoslavia, including the struggles of people living through the siege of Sarajevo.
Recent Posts by Danica Kirka
May 6, 2021 by

Peter Prengaman

,

Raghuram Vadarevu

,

David Goldman

,

Matt Sedensky

,

Samy Magdy

,

Danica Kirka

,

Samantha Shotzbarger

,

Michael Casey

,

Courtney Bonnell

,

Lisa Leff

,

Peter Hamlin

,

Nat Castañeda

,

Dario Lopez-Mills

Through the stories of 60 ordinary people across 20 countries, "Lives Lost" captures the scale of the covid-19 crisis, the impact of each death on those left behind, and how trauma has been playing out across communities, countries, and cultures. The judges described "Lives Lost" as an "astonishingly powerful," "multi-layered" package that "reveals the devastating, global-scale loss that the virus has had on humanity." The judges also commended AP for its "tremendous institutional commitment" to a "beautiful project of human portraits despite the onslaught of daily news." Originally published by the Associated Press on September 30, 2020.