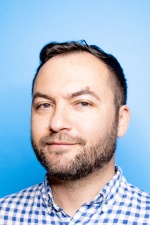 Alex Leff is a digital editor on NPR's International Desk, helping oversee coverage of journalists around the world for its growing Internet audience. He was previously a senior editor at GlobalPost and PRI, where he wrote stories and edited the work of international correspondents. Among his achievements, Alex was an editor on a GlobalPost investigation into the Catholic Church's pattern of shielding priests accused of abuse in the United States and resettling them in South American parishes. The series won a Religion News Association award in 2016. Earlier in his career, Alex reported in Spain and Costa Rica. In San José, Costa Rica, Alex was a reporter for Reuters, the online editor at The Tico Times newspaper and a correspondent with GlobalPost, among other outlets. Born in Brooklyn, NY, Alex is a graduate of Sarah Lawrence College and earned a master's in journalism in Spanish at the University of Barcelona in conjunction with Columbia University.
Recent Posts by Alex Leff
A series of stories focusing on those speaking out to bring justice in European courts for a regime accused of war crimes. Judges called the series "a case study in thorough, humane, and complete reporting." They applauded Amos for "swiftly and skillfully relating the background and current situation of each person she profiles, describing but not lingering on the traumatic situations they have endured, and then focusing on their resilience and the action to which their personal histories have spurred them." Originally broadcasted by NPR on September 24, 2019.