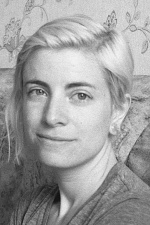 Claire Harbage is a visual artist with a focus on photography, based in Washington, DC. She holds an MA in Visual Communication from Ohio University and also attended the Salt Institute for Documentary Studies.
Recent Posts by Claire Harbage
A series of stories focusing on those speaking out to bring justice in European courts for a regime accused of war crimes. Judges called the series "a case study in thorough, humane, and complete reporting." They applauded Amos for "swiftly and skillfully relating the background and current situation of each person she profiles, describing but not lingering on the traumatic situations they have endured, and then focusing on their resilience and the action to which their personal histories have spurred them." Originally broadcasted by NPR on September 24, 2019.