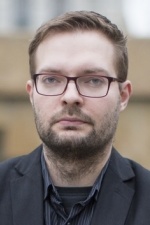 Daniel Koehler is one of the leading experts on Common Vulnerabilities and Exposures (CVE) and deradicalization worldwide. He is a researcher at the Competence Center for the Coordination of the Prevention Network against (Islamic) Extremism in Baden-Württemberg (KPEBW), the Director of the German Institute on Radicalization and De-Radicalization Studies (GIRDS), a Fellow at the George Washington University's Program on Extremism, and the Editor in Chief of the Journal for Deradicalization.
Koehler studied religion, political sciences and economics at Princeton University and Free University Berlin. After completing a postgraduate program in peace and security studies at the University of Hamburg, he specialized on topics including terrorism, radicalization, and de-radicalization. He has worked as a deradicalization and family counselor, developed methodological approaches to deradicalization and authored quality standards for deradicalization programs around the world
Recent Posts by Daniel Koehler
Covering terrorism presents myriad challenges for journalists. How can stories of victims and survivors contribute to the public's understanding of current issues while treating those left reeling with dignity and respect? What responsibility do journalists have in helping audiences understand the motivations of a perpetrator of violence? Here, three experts offer advice on covering traumatic experiences as they relate to radicalisation and terrorism.