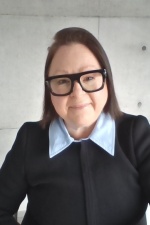 Dr. Erin Smith (PhD) is the CEO of the Dart Centre Asia Pacific. A longtime advocate for supporting the mental health and wellbeing of first responders and those impacted by trauma, Dr. Smith is a board director for the World Association of Disaster and Emergency Medicine and the Australian First Responder Foundation, an editorial board director for the journals Prehospital and Disaster Medicine, the Journal of High Threat and Austere Medicine, and the Journal of Addictive Diseases, and she writes a regular column for the Australian Emergency Services Magazine. Her research can also be found published widely in academic journals and online media including in The Conversation, where her commentary on the Australian bushfires, the 20th anniversary of the 9/11 terrorist attacks, and the COVID-19 pandemic have reached a global audience of over 600 million. 
Recent Posts by Erin Smith
When journalists capture images and share the stories of traumatised survivors of the Türkiye-Syria earthquake they face a moral dilemma: Should they put down their notebook or camera and offer to help? It seems like an obvious choice; what kind of person doesn't want to help someone who is suffering? But journalists have a job to do, and it's a different job to doctors and rescue workers. 

Journalists covering the recent earthquake in Turkey and war-ravaged Syria are witnessing widespread devastation and destruction, where tangled piles of metal and concrete are spread across a region beset by Syria's 12-year civil war and refugee crisis.

Working in frigid temperatures and confronting escalating dangers, journalists are documenting history from the frontline of the disaster. 

There are many other areas around the world, particularly in humanitarian crisis and conflict zones, where it is dangerous, even life-threatening, to practice journalism. The war in Ukraine provides another recent illustration of the vulnerability of journalists covering crisis situations. While it is impossible to mitigate all of the risks journalists on the frontline will be exposed to, there are certain things they can do to prepare for assignments in unstable and unpredictable environments.

This tip sheet from Dart Centre Asia Pacific provides ten tips for journalists and media workers that have been developed in conversation with experts who have responded to conflicts, disasters, and humanitarian disasters around the globe.