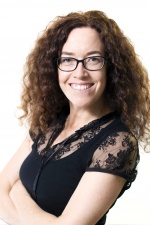 Jess Hurd is a photojournalist and campaigning photographer, supplying images and photo-essays to international newspapers, magazines, trade union journals and NGO's both commissioned and through her library Report Digital since the 90's. She has been a London based freelancer since 2001, working with a broad range of campaigning organisations on social issues often inadequately covered by the mainstream press.
In the international sphere, she has worked at the global political grassroots – the uprising in Egypt, the Bolivarian revolution in Venezuela, the Zapatistas in Mexico and urban social movements in Brazil, India, China and Africa. Hurd is a passionate advocate of press freedom which has come under increasing threat in the UK. She is one of the founders of 'I'm a Photographer Not a Terrorist', a campaign against police repression.
She is a member of the National Union of Journalists and the International Federation of Journalists
On the Refugee Beat:
I've reported on the refugee situation in Calais since the mid 90's when there was a Red Cross camp at Sangatte. Initially I was working for a newspaper, then from 2001 as a freelance photojournalist. I covered the stories of refugees, why they fled their countries and their treatment by the authorities. Over the years different nationalities arrived, usually from corresponding wars. From an organised camp at Sangatte I have seen the situation deteriorate for refugees trying to enter the UK. Makeshift camps, living under bridges, squatting, evicted and beaten. I've also covered refugee stories in the UK and in other countries, including internally displaced people in Ugandan refugee camps and the vigilantes on the US and Mexican border.
Recent Posts by Jess Hurd
Journalists Alex Hannaford, Jess Hurd, Jason Parkinson and Raniah Salloum spoke with the Dart Center about the reporting challenges in covering stories of migration and refugees, and clinical psychologist Katy Robjant shared techniques for interviewing victims of trauma, as well as self-care tips for those covering the on-going crisis.